Kinky Corner
EVERYTHING THAT DID NOT HAVE ITS OWN MENU ITEM
Bookable again from: February 1, 2024
Feedback from you
You are back home. Our session was a few days ago and you remember our time together. If you write down your thoughts now and send them to me, that would be great.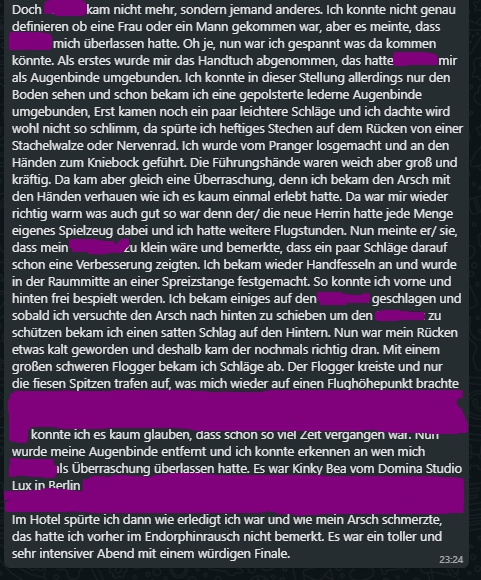 Credits
Here are some links to people / companies / partners that are important to me.
You would like to meet me?
DISCREET - RELIABLE - UNCOMPLICATED